某所に掲載されていたKXPA100の写真です。噂では
ATU無しで$699.00
とか。5月のDaytonあたりで注文受付とも言われています。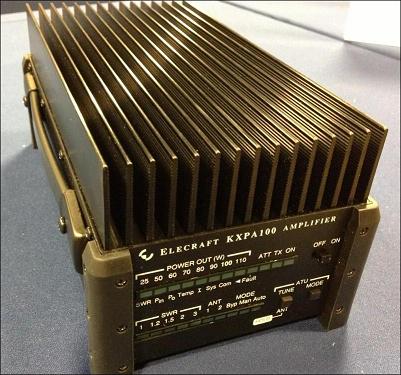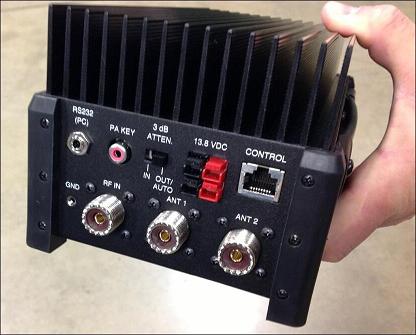 追記
http://t.co/uP2G3nOaxb
http://t.co/LycW6pQ0BO
http://t.co/VQEwu8EZSh
Elecraftが今朝公開した主な内容です。
- 100 W Output on all bands, 160 m to 6 m; 4 W Input for 100W Out typical
- Modern Design with MOSFET Output Stage
- Solid State diode T/R Switching ・supreme fast and silent T/R and QSK
- 13.8V nominal DC Powered. No moving parts (no fan required)
- One RF input, 1 or 2 ANT outputs. (2nd ANT output with internal ATU option.)
- LED Bar-graphs for power, status and SWR (with the internal ATU option).
- KXPA100 works with any rig with just AMP KEY and RF. The internal freq counter auto band switches.
- The KXPA100 Integrates Seamlessly with the KX3, but also functions with all QRP transceivers up to 10W of output.
- Dedicated KX3 interface with band data communicates between the KX3 and Amp.
- Pre-drive band data switching, while not required, also supports many rigs, including the Yaesu FT-817, and Icom IC-703. (Ask us for details)
- Double APP power connectors both for additional friction fit in mobile apps and for optional daisy chaining of KX3 13.8V power.
- The rugged KXAT100 Internal integrated ATU handles a 10:1 SWR range on most bands with Elecraft's proven high performance fast matching algorithm.
- ATU settings, once tuned, are remembered per band, per band segment, and per antenna.
スポンサーサイト